customer experience - Our first priority is you!
---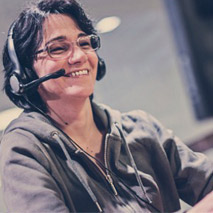 Borrowed Spaces is committed to providing the best Customer Experience. We are dedicated to making sure you get the very best experience possible from our products. This can include anything from helping you choose the right product for your home, right through the entire lifecycle of your products.

We are constantly monitoring our customers' needs and reacting immediately as well as always developing new ways to keep you informed, including Assembly Videos, Live Chat feautres, Email contests and expanding our customer service hours during the summer season.
we are dedicated to providing high quality outdoor PRODUCTS to our customers.
The Core Values of the Customer Experience Team:
• Treat our customers like our survival depends on it, because it probably does!
• Keep our commitments to our customers
• Study our customers' every need/ be thorough with our answers and follow things through
• "Hassle free" support and parts replacement - we want to make our customer experience as smooth and easy as possible
• Have fun! Be friendly with our customers and each other, always
Our Customer Experience team is located in the town of Mount Forest, Ontario Canada. A small town with big dreams, eh!
Sometimes simply
defining a space can
create a feature
that moves the spirit!